Quality Management: ISO 9001 Certification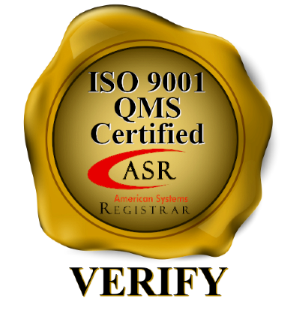 Automation Controls & Engineering, LLC is pleased to announce that we have officially been awarded ISO 9001:2015 certification.
The ISO accreditation is a testament to ACE's company-wide commitment to supporting our partners and sustained call for continuous improvement. We believe that our decision to become ISO 9001:2015 certified is a proactive one that not only anticipates the demands of our customers but also demonstrates our commitment to providing good quality, reliable automation solutions.
Through established and consistent policies, practices and procedures, we trust this commitment will better position ACE to effectively and repeatedly execute projects within the given requirements, while simultaneously meeting customer expectations.
ACE is pleased to provide customers and suppliers a copy of ACE's ISO certificate for your company records upon request. Send an email request to info@ace-automation.net
Contact Us
Need to Automate? Let's chat
It starts with a phone call or message. We'll learn about your needs, and layout your path forward
From concept to design, installation and beyond, rely on ACE to integrate, automate, and accelerate your business