About Us
At ACE, we pride ourselves on partnering with our customers to deliver realistic,

impactful automation and testing solutions on time.
Your Dedicated Partner for Manufacturing Automation
Automation Controls & Engineering provides advanced automation, controls, and test systems to product manufacturers in a variety of industries. Paired with ACE's vast experience designing automation & testing equipment and systems, we have developed safe and efficient systems and solutions that are repeatable and reliable.
ACE has the capabilities, experience, and financial security of a large integrator with the versatility and low overhead of a small company. This translates to more flexible designs, lower costs, shorter lead times, and greater overall value for our customers.
Equipped with decades of experience across all disciplines, our team of dedicated mechanical, electrical, and hydraulic engineers have industry-leading consultative and design capabilities that help us to provide realistic, impactful automation & testing solutions. Through collaboration, our mission is to partner with our customers to best understand project goals and provide solutions that exceed technical and financial goals for many years, if not decades to come.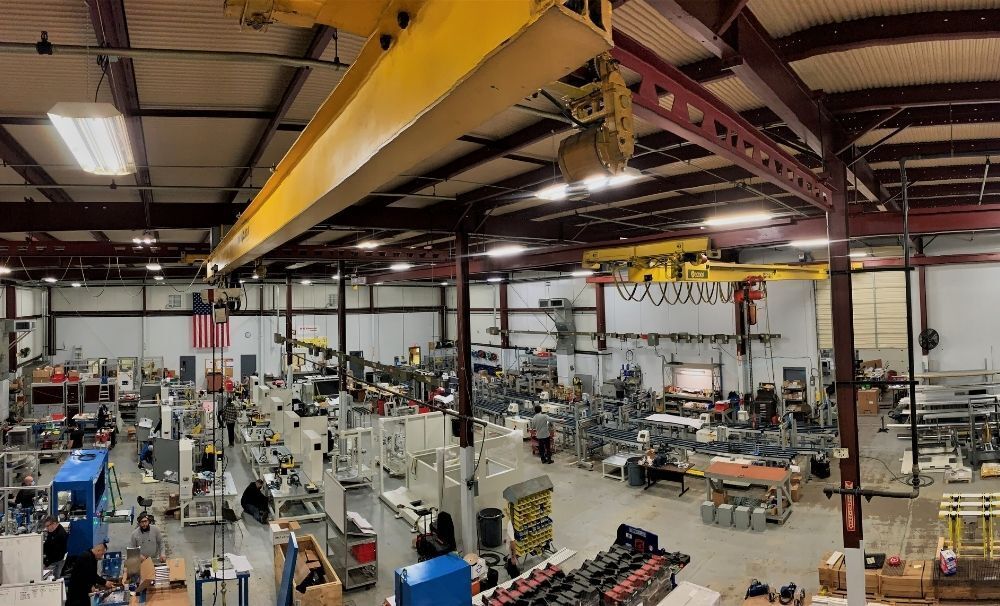 Collaborating to Exceed Expectations
Our mission is to partner with customers to understand project needs and provide automation solutions that exceed technical and financial goals for many years, if not decades.
Typical steps in the life of a project:
Discovery
Our sales and application engineers work closely with customers to understand the details of a project and define the goals & specifications of an automated solution.
Develop Concept & Proposal
ACE sets itself apart from competitors by providing creative & detailed concepts that solve manufacturing problems with proposals that meet project specifications while exceeding goals.
Feasibility, Test & Prototype
When necessary, ACE will demonstrate the validity of concepts and processes to limit the need for change orders later in the project timeline.
Order Placed & Project Kick-Off
Upon order receipt, a project manager is assigned to lead all aspects of the project, maintain a design & build schedule, and host regular meetings to keep the customer updated on progress.
Engineering
ACE's dedicated team of mechanical and controls engineers design every aspect of the project down to the smallest detail, sharing progress with the customer in bi-weekly meetings.
Build & Run-Off
Equipment and components are assembled, programmed, and de-bugged on the ACE shop floor. Customers are encouraged to visit to view progress and participate in the final machine run-off.
Installation & Support
Our pre-fabricated machine bases make teardown, shipment, and installation quick and efficient. ACE is committed to supporting the customer and machine to ensure decades of success.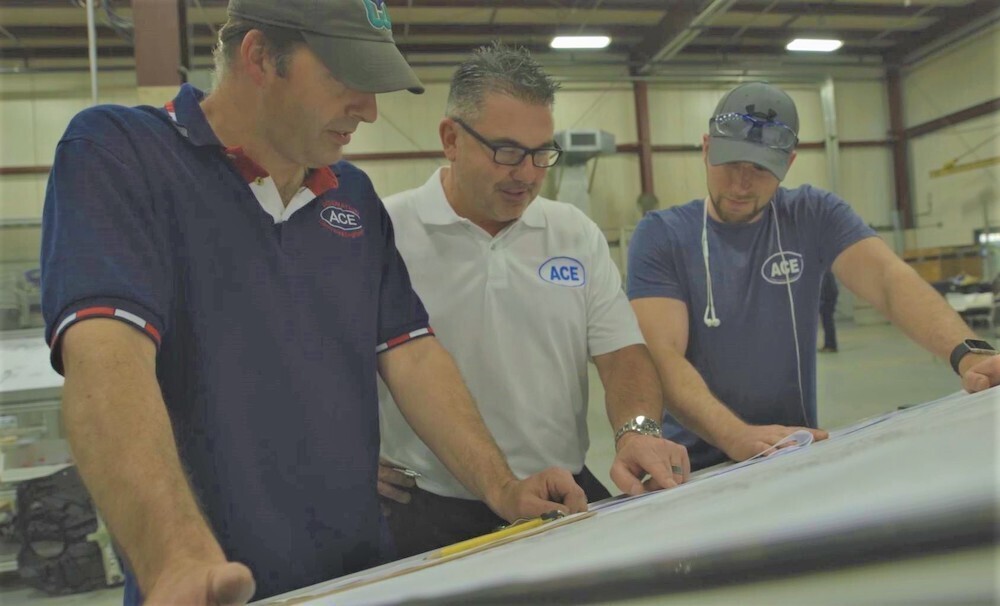 Contact Us
Need to Automate? Let's chat
It starts with a phone call or message. We'll learn about your needs, and layout your path forward
From concept to design, installation and beyond, rely on ACE to integrate, automate, and accelerate your business