Manufacturing Automation in 2023
Benefits, Trends, and New Technologies
Benefits, Trends, and New Technologies
EXPLORING THE BENEFTIS, TRENDS, AND NEW TECHNOLOGIES OF AUTOMATION
January 11, 2023
It is no secret that the manufacturing industry has experienced a significant disruption over the course of the last year. With supply chain issues, inflation, and the fear of a recession on the horizon it has challenged manufacturers to not only revise their 2023 manufacturing strategy, but has forced them to adopt new technologies in order to overcome these challenges.
ACE takes a more collaborative approach when it comes to our customers manufacturing point-of-view and strategy. When designing turnkey automation solutions it is important to consider all potential factors that will play a part in the system outcome. Benefits, current trends and new technologies are all key factors that provide us with the insight to design the best solution based on a customer's criteria.
When working with a client, we always assess these areas to offer the best in quality and innovation, providing a system built to last. In 2023, those factors will continue to evolve, providing new perspective to the way we approach every custom solution.
BENEFITS OF MANUFACTURING AUTOMATION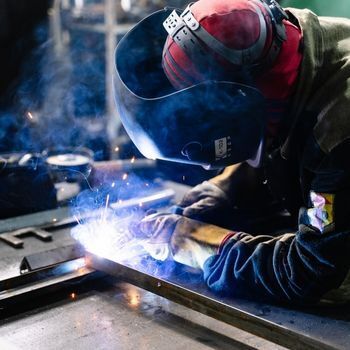 Reduced Labor Costs
Labor shortages have been a huge constraint across all industries following the pandemic. Now, as we look ahead, manufacturing automation offers a new perspective to help fill the labor gap. Automated processes and technologies can reduce the need for labor ultimately reducing the number of workforce personnel needed to complete key tasks. Today's labor constraints only make it more difficult to find skilled trade workers so integrating automation into your strategy allows for permanent staff to be redirected to more value-adding tasks, providing more fulfilling roles ultimately increasing retention and reducing the cost of recruiting and training new staff.
Increased Labor Productivity
Automation is more than robots. Collaborative robots, Autonomous Mobile Robots (AMR), industrial robots, not to mention the advancements in technology. These segments all-encompassing make up automation and continue to advance in the way they are utilized year after year. Automation integration does more than just free up labor constraints. When employees are given the opportunity to shift to tasks that require human intuition and problem-solving and/or upskill to new positions, they are more motivated and willing to go beyond the status quo further increasing wokeplace culture while similtaniously enhancing labor productivity.
Sustainability / Energy Cost Savings
Reduce. Reuse. Recycle. This is what first comes to mind when we think sustainability - Going Green! Today commercial real estate is competitive. With inflation skyrocketing the price for industrial manufacturing space, companies are leaning towards improvements as a cost saver rather than relocating to a new space. For this manufacturer can look to automation to free-up limited space thus decreasing additional energy consumption at a bigger facility. Furthermore, automation can help businesses meet 2030 emissions targets by lowering the power requirements or even more so adopting solar energy technology.
Reduced Manual Task
By reducing the manual task with automation it offers additional efficiencies that manual activity just can't provide including:
Removes the human error factor and the need for frequent inspections at every station
Current processes and throughputs are more efficiently measured
It's easier to identify potential inconsistencies in any given process
Processes are more accurate and repetitive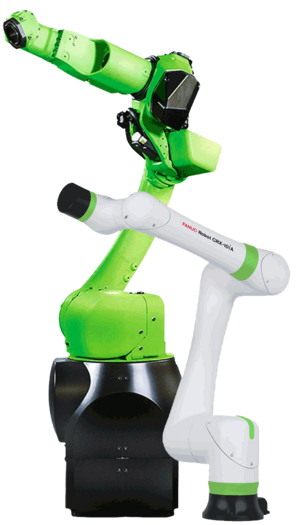 MANUFACTURING AUTOMATION TRENDS
Local Manufacturing
As global supply chain disruptions continue to play a huge role in manufacturing in the U.S., trends for 2023 show a shift towards domestic manufacturing as governments push for local investment. According to Design News, Altair's Chief Product and Strategy Officer, Ravi Kunju predicts "the demand for simulation, automation, improved processes, sustainable process, and better products will start to be fulfilled in all regions, instead of specific hubs." With this shift already taking place, the foreseeable future suggests that more manufacturing will be sourced locally as small-to-medium sized companies seek to save costs with automation.
Artificial Intelligence (AI)
Recent research found of the 400 manufacturing executives surveyed, 95% of them still use paper-based processes and roughly 27% use paper for more than half of all activities. With inflation on the rise and the potential of a recession looming ahead, the need for efficiency with cloud-based manufacturing execution software (MES) is stronger than ever. Machine-to-machine communication and analytics-based decision-making are being adopted by companies to keep up with demand and continue to profit off current operations.
Collaborative Robots
Safe, reliable, consistent, easy. These are just some of the attributes of a collaborative robot (cobots) that appeal to manufacturers today. Cobots offer a vast number of benefits to any operation. Without the requirement of safety guarding, it offers solutions for automation in confined spaces or high traffic areas. With enhanced safety features, cobots and humans are able to work side-by-side taking over tedious, repetitive task with the ability to lift up to 35 kg thus maintaining worker's health and safety while automating entire assembly lines. Cobots are the future and that doesn't appear to be slowing down anytime soon.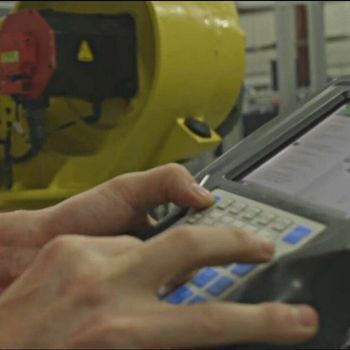 THE EFFECT OF NEW TECHNOLOGIES IN AUTOMATION
Cloud adoption: Integration & Security Risks
As the adoption of new technology continues to evolve and more organizations shift to a cloud-based MES systems the integration of this technology will continue to pose threats to manufacturing companies. With manufacturers siting lack of IT personnel and expertise as the biggest challenges for the slowdown in cloud adoption, according to Netwrix 2022 Cloud Data Security Report, attacks targeting cloud infrastructure are on the rise with manufacturing industry being most vulnerable to these security attacks.
As considerations are made to move towards a cloud-based approach it is imperative to have the right safeguards in place to ensure data and information remain secure from all potential security attacks. Some measures to consider protecting data on the cloud include multi-factor authentication, encryption, and frequent cloud-based backups.
Data-Driven Decisions
With the adoption of MES systems, AI technologies, vision systems and more, the industry is making huge strides into the "analytics revolution" where data-based decisions are being more consciously examined and considered. With this data at our disposable, urgent, cost-saving decisions can be made timely and more accurately. With this insight, real-time efforts can be made to enhance the production line and increase efficiencies across all operations.
Contact Us
Need to Automate? Let's chat
It starts with a phone call or message. We'll learn about your needs, and layout your path forward
From concept to design, installation and beyond, rely on ACE to integrate, automate, and accelerate your business