ACE Automation Acquires Michigan Custom Machines (MCM)
Automation + Test Solutions Under One Roof
Automation + Test Solutions Under One Roof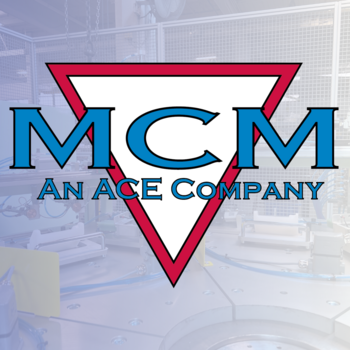 Automation Controls & Engineering is pleased to announce its recent acquisition of Michigan Custom Machines (MCM), a long-running manufacturer of advanced custom test machines in Novi, MI. With over 25 years of experience in hydraulics, controls, electronics, fixture design, and line integration, the addition of MCM will allow ACE to more extensively service customers by integrating custom automation capabilities with custom testing and inspection capabilities, under one roof.
For years, ACE Automation and Michigan Custom Machines have frequently pooled their technical expertise in testing, automation, engineering, and controls systems to help their common customers find new ways to grow. With this acquisition, ACE & MCM will unite as one company capable of servicing a broader client base in a variety of industries, from general industrial to automotive to consumer products and more.
This in turn will expand ACE's footprint with over 130,000 square feet of manufacturing space, and over 80 employees, across three facility locations in Michigan; Dexter, Jackson, and Novi.
With these expanded capabilities in automation and testing, ACE and MCM are better equipped to more efficiently and effectively serve and support our clients. Together, we aim to provide the best in customer service and machine quality for fully automated process systems. As we continue to move toward the future, our team is excited to expand and grow with our partners. Connect with ACE to be your partner for automation and test solutions.
For our suppliers: MCM will continue to operate under their existing tax identification number and vendor codes, as it is now a subsidiary of ACE. For further questions, please contact info@ace-automation.net or call 734-424-5500.
Contact Us
Need to Automate? Let's chat
It starts with a phone call or message. We'll learn about your needs, and layout your path forward
From concept to design, installation and beyond, rely on ACE to integrate, automate, and accelerate your business