Export Controls Compliance: ITAR and EAR
International Traffic in Arms Regulations (ITAR) & Export Administration Regulations (EAR)
International Traffic in Arms Regulations (ITAR) & Export Administration Regulations (EAR)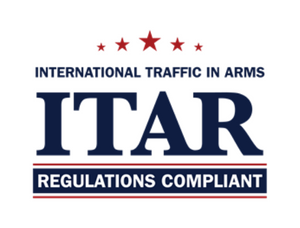 As of January 2022, Automation Controls & Engineering, LLC has received official International Traffic in Arms Regulations (ITAR) registration from the U.S. Department of State, Office of Defense Trade Controls Compliance. This registration allows ACE to work in conjunction with the U.S Department of Defense (DOD) and expresses our obligation to handle ITAR protected products, materials, and technical data according to all regulations.
ACE took this step in order to service and support customers who manufacture and produce defense-related products. Through established policies and procedures, we ensure this stride in ITAR compliance will better position ACE for future growth as we service new markets and expand our capabilities beyond that of our competitors.
We welcome the opportunity to discuss how ACE can best assist you with integrating turnkey automated solutions that require compliance with ITAR and EAR.
Contact Us
Need to Automate? Let's chat
It starts with a phone call or message. We'll learn about your needs, and layout your path forward
From concept to design, installation and beyond, rely on ACE to integrate, automate, and accelerate your business